CDX specialises in the sale of category A, B, C, D and X vehicle salvage throughout Ireland for some of Ireland's leading Insurance companies.
We have a thorough understanding of all aspects of the motor salvage business and have developed an online salvage auction system that is strictly accessible to reputable businesses only on a B2B level through a secure, reliable and user friendly platform.
CDX offer a live auction and also a price matrix solution for category A and B vehicles and also low valued salvage.
CDX allows stakeholders such as Insurers, Service Providers, Internal & External Engineers, Recovery Agents, Repairers and Salvage Agents to seamlessly work together within a central, secure web based platform.
Online salvage auction system with a proven increased rate of return achieved on all salvage vehicles
Seamless, secure and fully transparent web-based platform
Presenting salvage vehicles to a national audience
Strictly accessible to reputable and approved salvage bidders
Reliable and user friendly B2B platform
Fully transparent and auditable system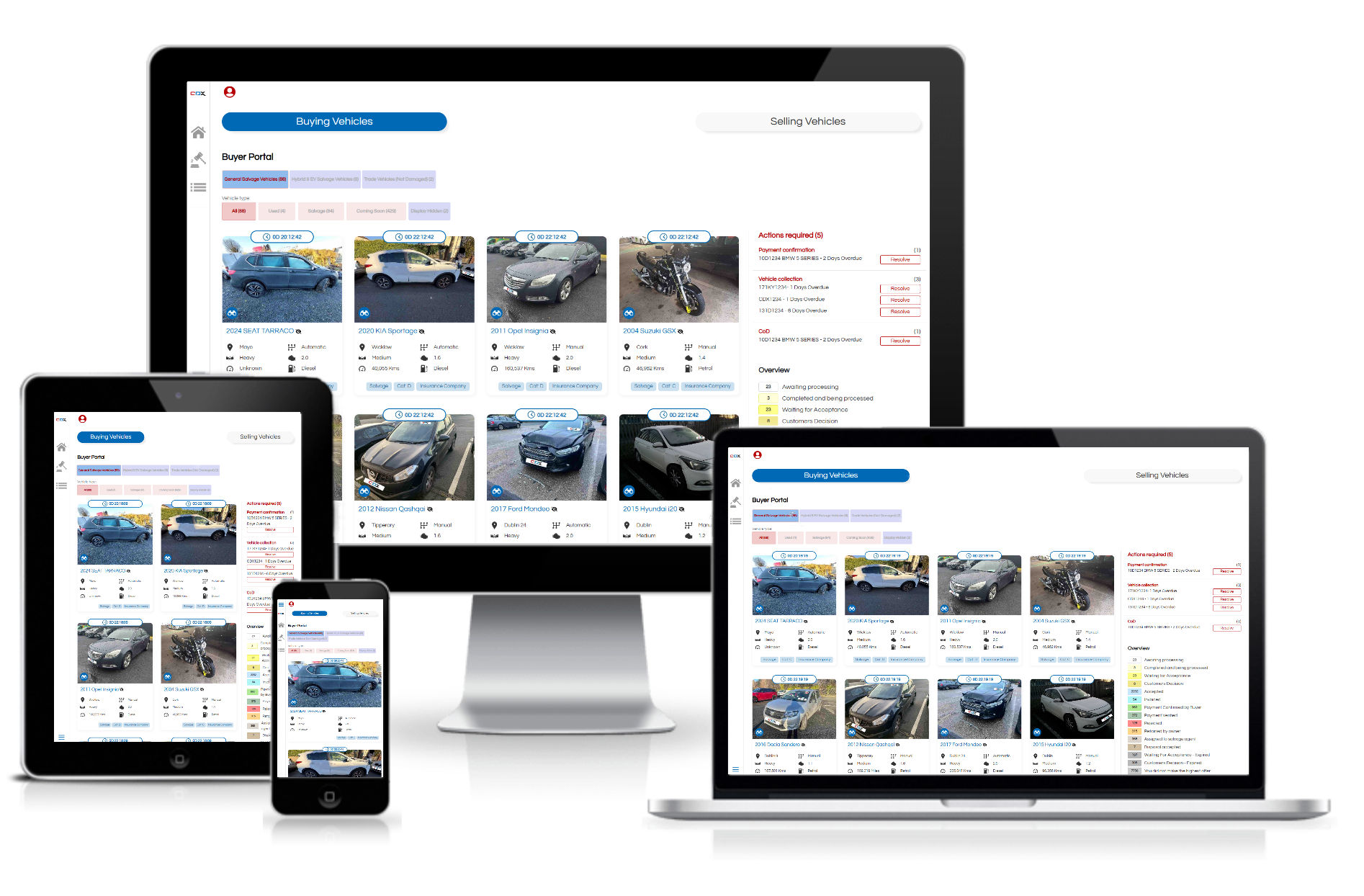 Register now!
It's fast and easy!